How to Choose A Stroller/Pram
Date Posted:11 December 2017


Which is the best stroller?
Types of prams and strollers
The terms "pram" and "stroller" tend to be used fairly loosely and can be used for the same product. "Stroller" often refers to a model with an upright seat while "pram" refers to one with a bassinet or flat sleeping surface, but these days most models allow both positions. Other terms you might find are: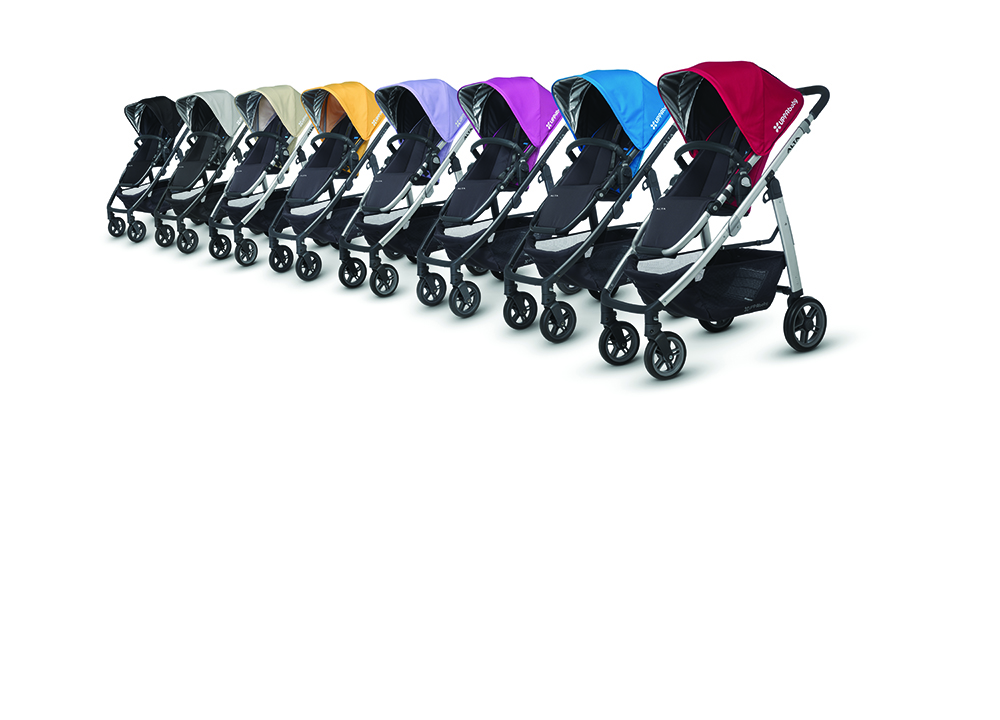 Figure 1
Layback stroller: baby can sit up, or lay down for a sleep – good for newborns. Also called a pramette.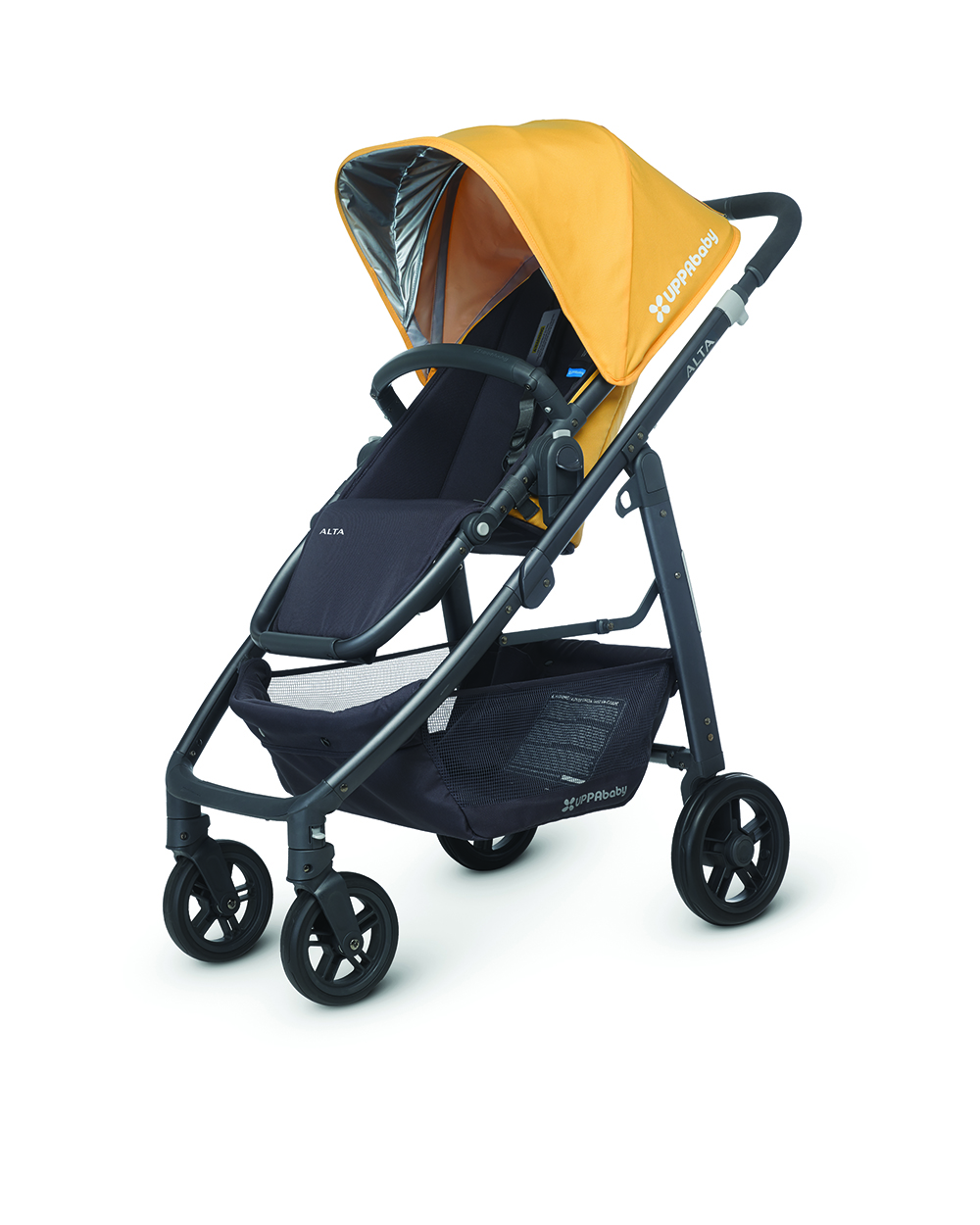 Figure 2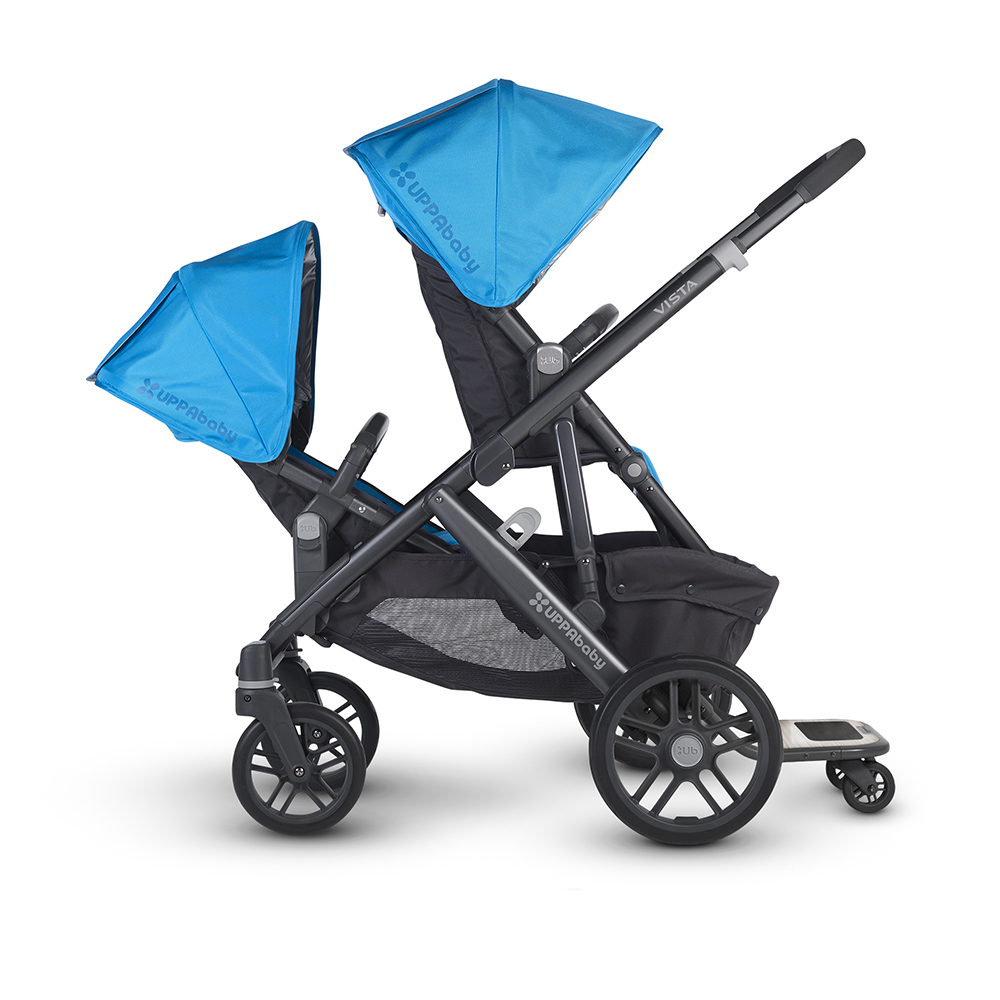 Figure 3
Convertible bike stroller: A combination of bike (actually tricycle) and stroller.
Three-wheelers vs four-wheelers – which is safer?
Three-wheelers:
Often wider, longer and heavier than four-wheelers.
Usually easier to push around, due to larger wheels (which are often on bearings so they pivot easily) and inflatable tyres that help absorb the bumps.
Easier to manoeuvre, but also more likely to roll away if left unattended.
Can be more prone to tipping sideways, particularly when turning corners or mounting a kerb.
Four-wheelers:
Umbrella versions are more compact and fold into a smaller package, so they can be a better option for public transport.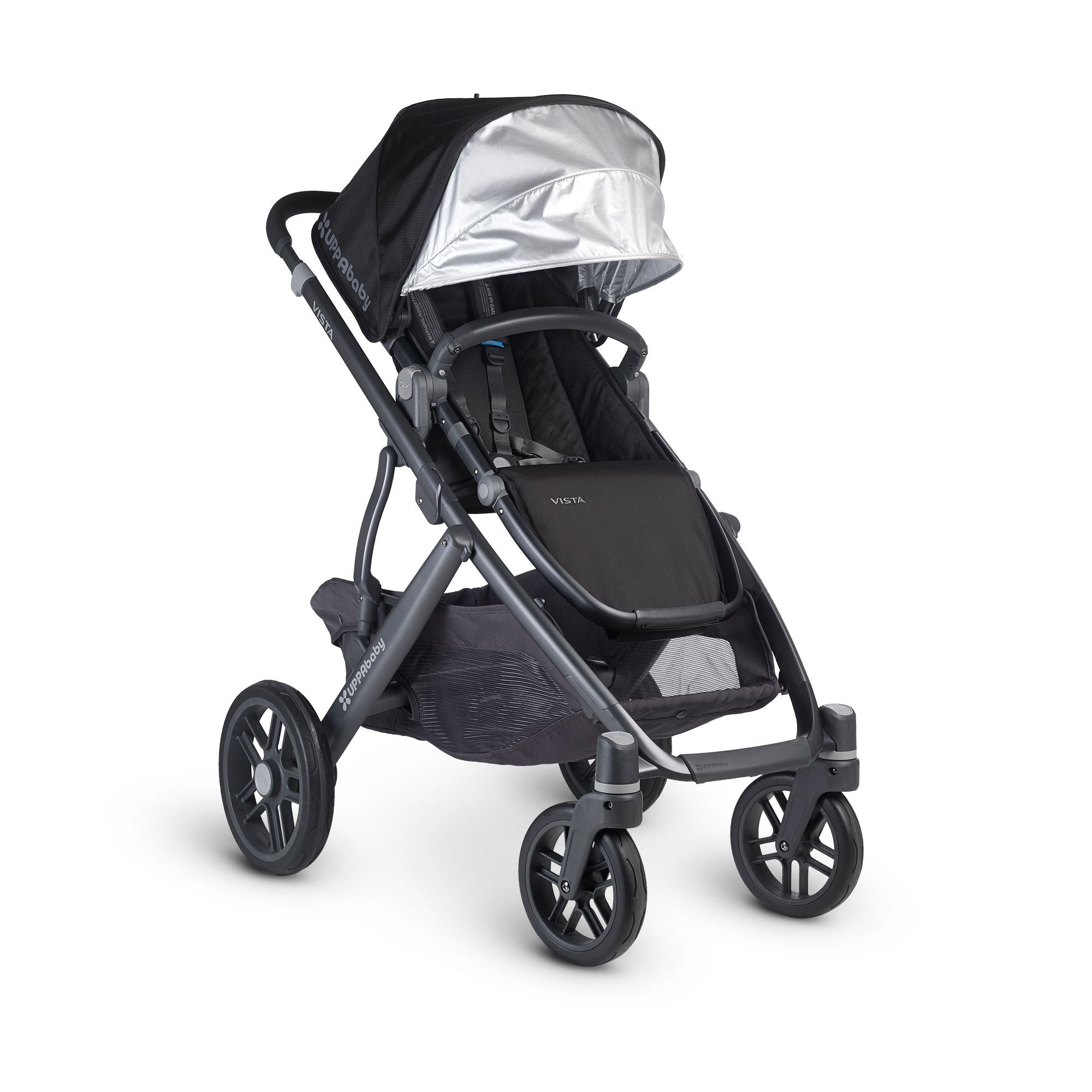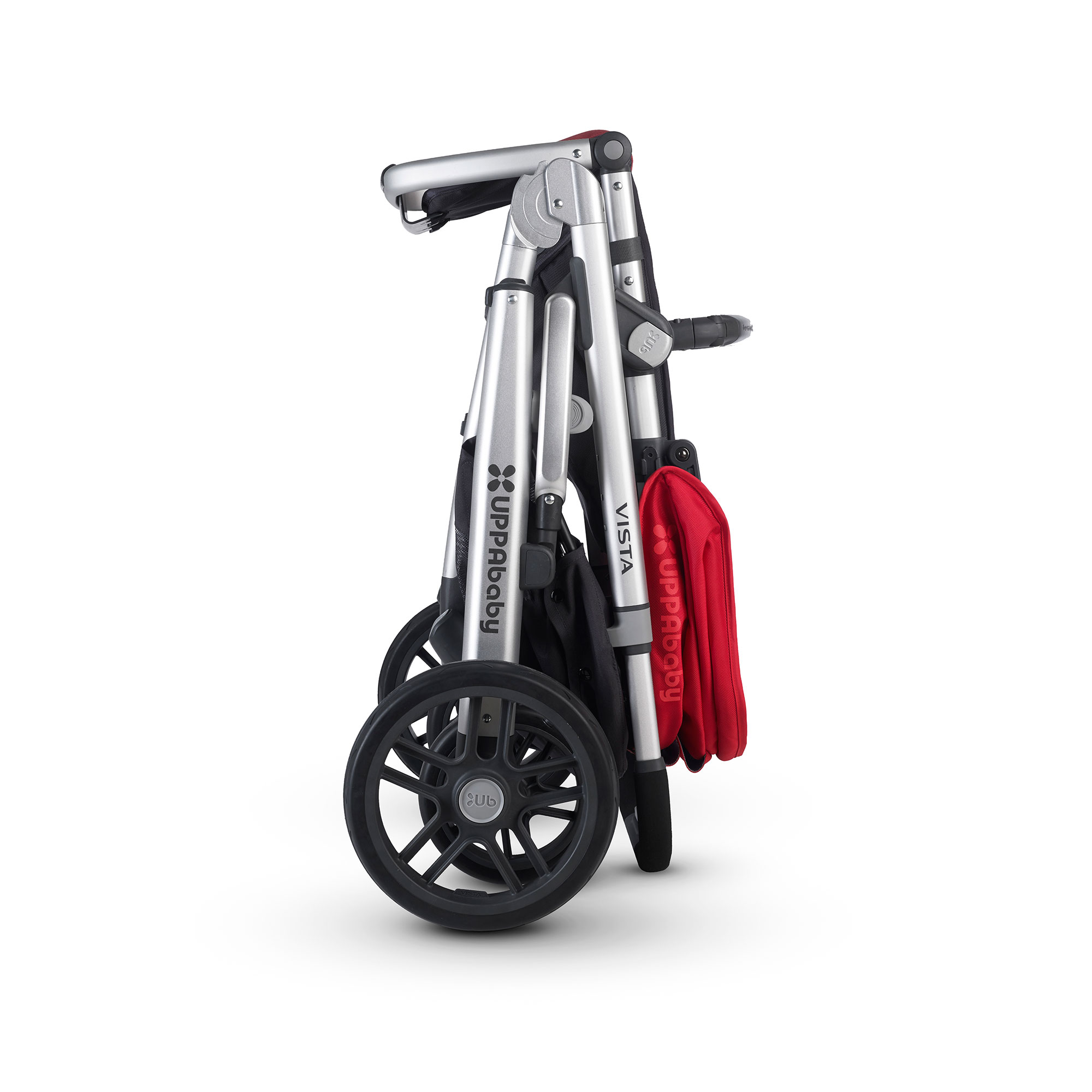 Figure 4 and 5
Some have two small wheels at the front and two large wheels at the rear, which provide the stability of a four-wheeler with the manoeuvrability of a three-wheeler.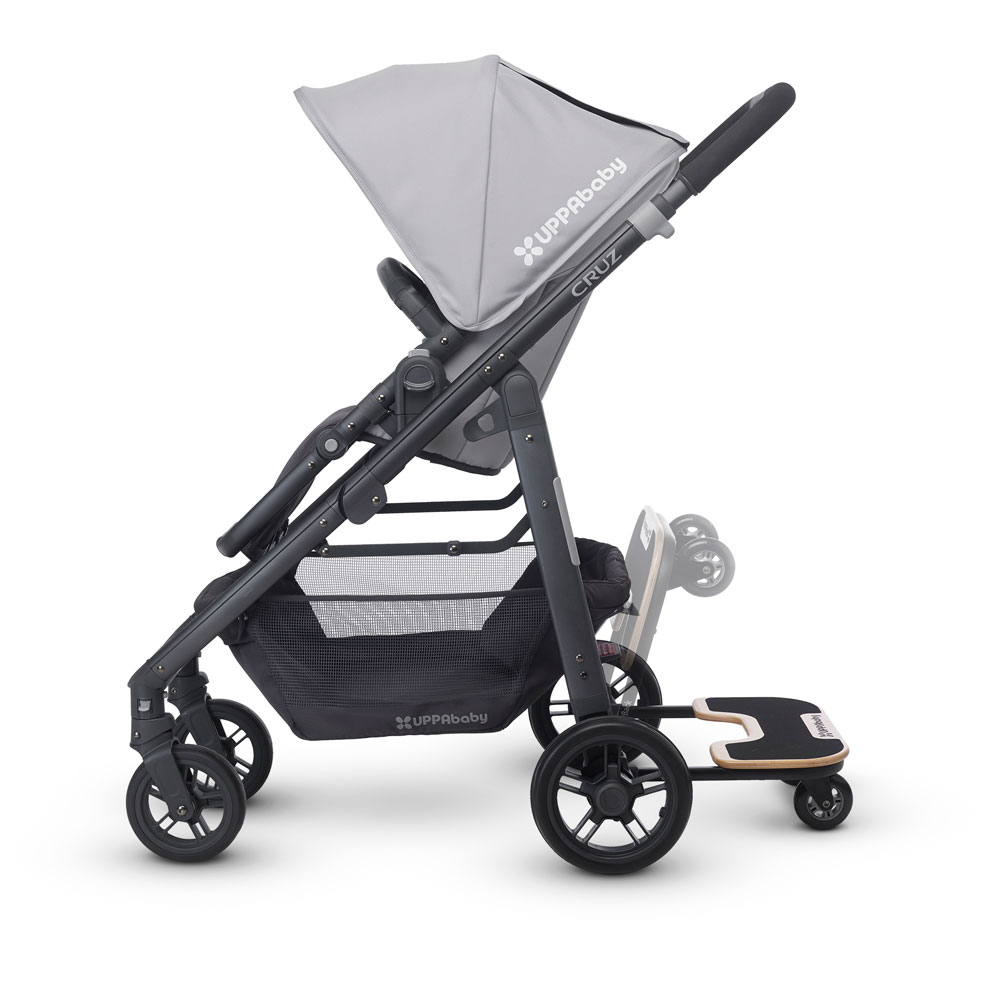 Figure 6
Which is safer?
In principle there shouldn't be a safety difference between the two types. But some years ago, CHOICE polled parents to identify any safety problems they'd encountered with their three or four-wheel prams or strollers, and found four-wheelers came out best. More three-wheeler owners reported problems with their strollers such as tipping dangerously or toppling over with a child inside, or rolling away unexpectedly.
It's now mandatory for strollers to have a wrist strap, so as long as you use that, the stroller shouldn't ever get away from you. Tipping over can still be a problem. Our tests show some models of both types can be prone to tipping backward; three-wheelers may be more likely to tip sideways than four-wheelers, especially when turning or going over kerbs.
In the end, choose the stroller that suits your needs. Check that it passes the Australian standard AS/NZ 2088 (preferably the 2013 version), and use it sensibly, and there should be no safety problems.
But what's best for me?
There's probably no perfect one, so you need to consider what you're most likely to be doing, and which would work best in your situation. Where are you going to be using it most? What are the footpaths around your area like?
For shopping, you need a stroller or pram that's not too wide or bulky (or it won't get around small aisles), and a decent-size basket is handy.
If you're going to do a lot of jogging or walking, inflatable tyres make for a more comfortable ride.
If you'll be catching public transport, something light and easily foldable is important.
If you're going to walk in the park or over uneven surfaces, big wheels make the ride over rough ground easier and more comfortable.
Wheels
Swivelling front wheels are easier to manoeuvre, but it's useful if they can be locked for travelling at higher speeds or over rough terrain. Large wheels tend to be better on kerbs and stairs, while inflatable wheels can puncture but generally give a comfier ride. Before purchasing, give wheels a tug to see they don't come off.
Size
Try folding and unfolding it in the shop to see if you can carry it comfortably when folded. Measure the stroller to make sure it fits into your car boot without needing the wheels removed. If you have a newborn, make sure the pram you buy is suitable for them size-wise – not all are.
Brakes
Get an idea of how well brake locks work by applying the brakes while you try to push the handle. It's handy if rear brakes are linked, so the left and right brakes can be locked with a single action. Some prams also have front brakes — particularly handy on a reversible pram or stroller, as it means you can always lock the brakes nearest you (at the back) whichever way it is facing. Locks you can activate and release with your feet prevent you bending, but make sure your feet fit under them easily.
Straps
Give them a tug to check they're secure and the seat doesn't come away from the frame.
Five-point harness
Two shoulder straps (preferably attached to the backrest at shoulder level; padded ones are softer), a waist strap and a crotch strap, with adjustable length as your baby grows. The straps should be easy to adjust and the buckles easy to use (for you, but not your child).
Reversible handle
It's good to have the option of choosing which way your baby faces in the pram – although the brakes may only be on one set of wheels, making it harder to put them on if you're at the wrong end. Check in the store how easy it is to reverse the handle.
Adjustable backrest
Some have an upright backrest that can also move to at least one semi-reclined position; some can be fully reclined (best for sleeping). A three-position adjustment makes the stroller more versatile.
Footrest
A footrest reduces the chance of injury from your child's feet touching the ground or getting caught in the front wheel.
Front bar
A detachable bar your child can hold onto. They're usually not secure, so it's not safe to use them to lift the stroller.
Removable capsule
Some strollers or prams come with removable capsules, which convert into car seats so you don't have to wake bub up when shifting between pram, car and back. Not all are suitable for newborns, so check before you buy.
Self-folding
Folds and unfolds at the push of a button. But be careful with these, as when we tested the 4Moms Origami stroller, we found it could potentially be operated by a child standing near the stroller and could be a crushing hazard.
Other features to look for
Canopy.
Rain cover for wet weather.
Storage is useful for carrying things like nappies, baby food, clothes and your handbag. Check size and weight limit - and how accessible it is.
Adjustable height handles are handy for particularly short or tall people.
Pram safety checklist
1. Look for certification to Safety Standard AS/NZS 2088, preferably the 2013 version which is the latest and safest version.
2. Check for sharp or protruding parts or ones that could pose a choking risk, and gaps that could trap fingers or limbs.
3. Is there a child-resistant mechanism for locking and unlocking the frame?
4. Is the stroller stable enough not to tip easily?
Stroller/pram bags
If you travel a lot or are low on space and want to pack your stroller or pram away, some enterprising companies have invented stroller travel bags. They do a good job of keeping the pram neat and tidy, but they can be cumbersome and more trouble than they're worth.
Tricycles: a stroller substitute?
The short answer is no. With extended handles, sunshades and harnesses, some tricycles look similar to strollers. But we don't recommend you use one as a replacement. Tricycles are not as easy to manoeuvre as most prams or strollers. Most importantly, tricycles aren't subject to the same safety and durability requirements.
Reference
Chris Barnes. (2017, December 11), Which is the best stroller? [Blog Post]. Retrieved from https://www.choice.com.au/babies-and-kids/baby-transport/strollers-and-tricycles/buying-guides/prams-and-strollers#consider
---
Leave a comment